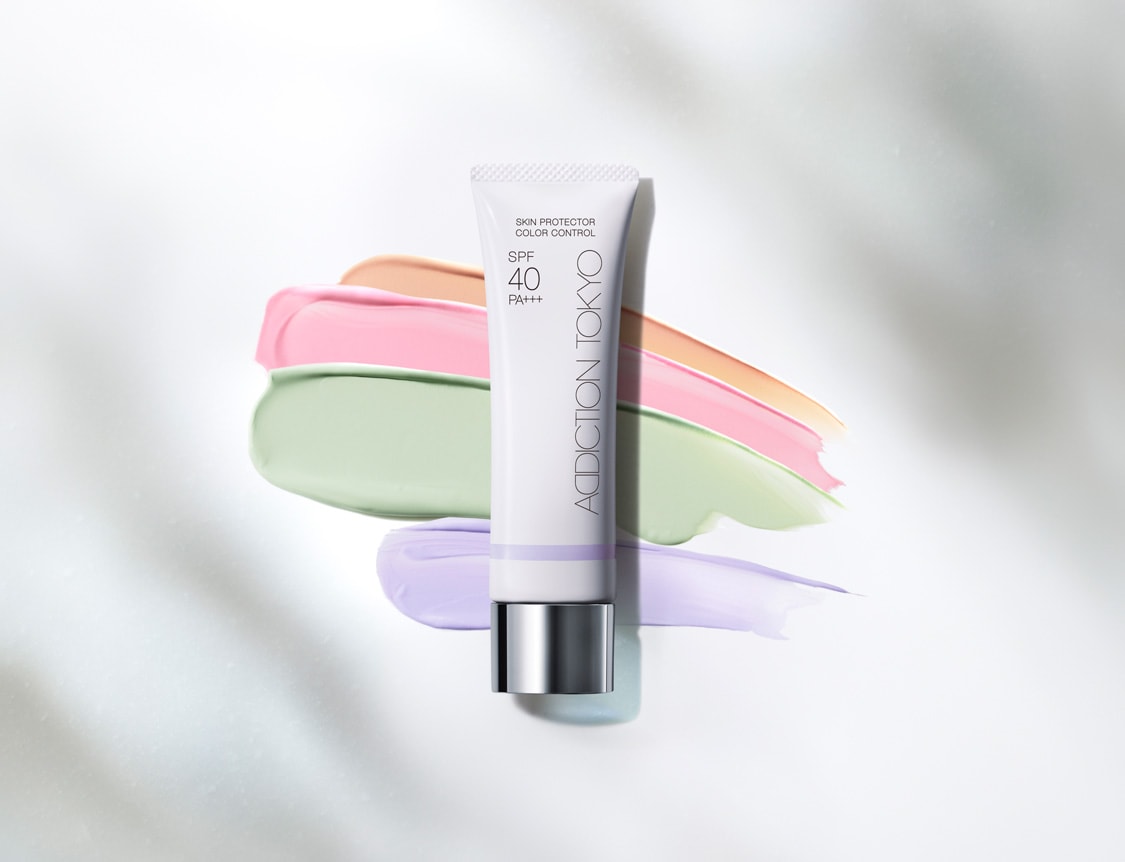 SKIN PROTECTOR COLOR CONTROL
Dewy color primer with sunscreen, made with 91% serum.*1
Moisturizes with every use, for a complexion that feels fresher than ever.
In 4 shades for different concerns, it corrects skin's tone and pores, naturally brightening skin.
It also protects skin from UV rays, with a strong UV blocking effect of SPF40, PA+++.
*1 Serum refers to an emulsion with no powder in it.
In stores Friday, March 4, 2022
ADDICTION Skin Protector Color Control
30g SPF40 PA+++
4 colors
4,180 yen each (3,800 yen excluding tax)
■ Made with 91%*1 serum, it supplies moisture, for smooth skin.
■ Provides long-lasting, natural-looking coverage for uneven coloring and pores.
■ Sebum control ingredients*2 prevent makeup from wearing off because of sebum.
■ Vegan friendly, with no ingredients derived from animals
■ Protects skin from dust and other fine particles in the air.
■ Patch-tested (This does not guarantee that no users will experience skin irritation)
■ Fragrance free
*1 Serum refers to an emulsion with no powder in it.
*2 Mica, hydroxyapatite, zinc oxide, hydrogenated lecithin, dimethicone
SKIN PROTECTOR LARGE
This popular skin protector can be used year round, and is available again this year in a limited edition large size so you won't run out!
With the protection of SPF 50+/PA++++ as well as a high performance skin care, experience thorough protection for your skin against both UV rays and dryness.
ADDICTION Skin Protector (Large)
50g
LIMITED EDITION
5,500 yen (excluding tax)
■ Contains emollient rose hip oil.
■ Contains moisturizing rosa centifolia flower extract.
■ Contains moisturizing and emollient meadowfoam oil.
■ Contains sebum absorbing powder.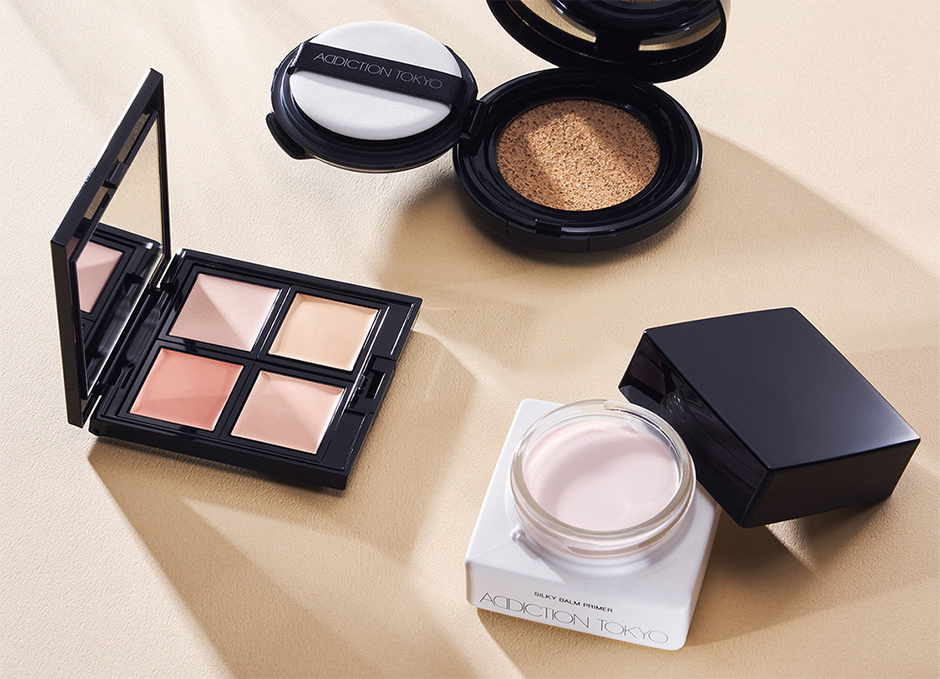 COLOR CHART
This color chart makes it easy to select the colors you want from our diverse color gradation.
In 6 categories: PORCELAIN / IVORY / BEIGE / SAND / AMBER / MOCHA.

Click the image to enlarge