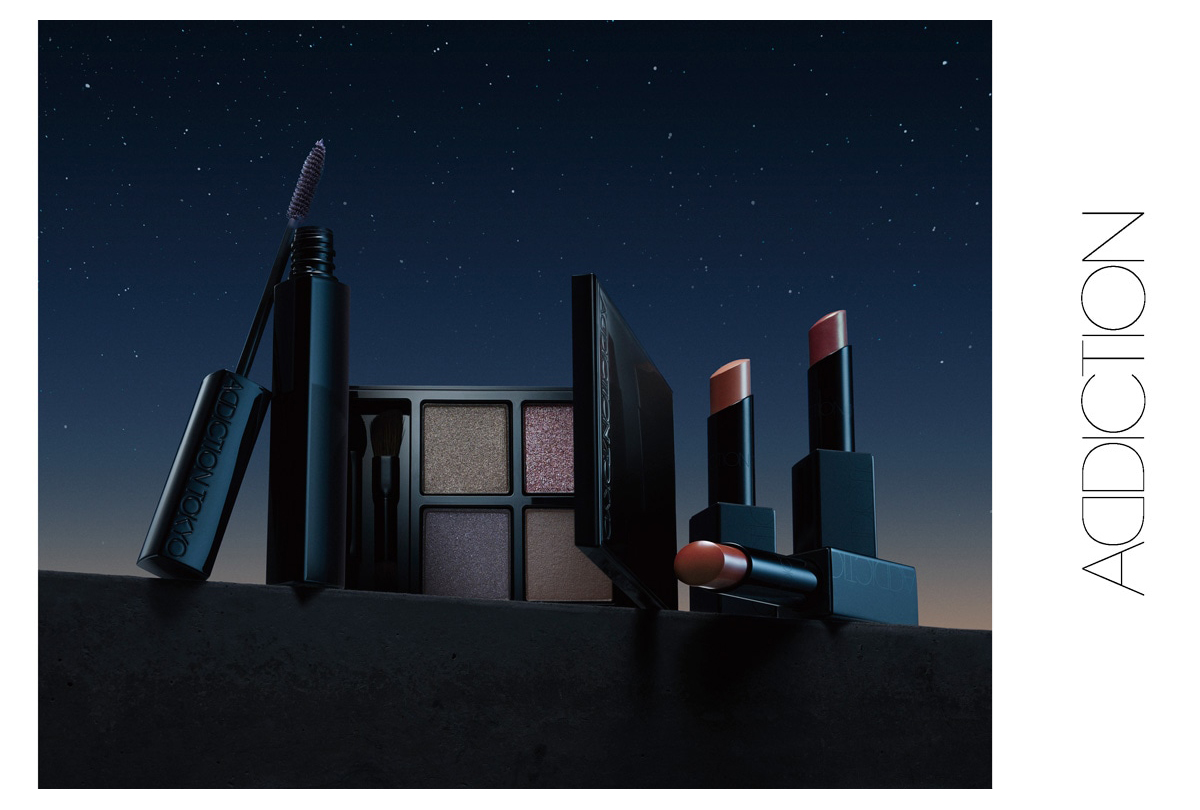 Pre Fall 2023 Collection
"UNDER THE STARLIGHT"
A breeze whispers through the night as summer draws to a close.
A mysterious symphony of light and shadow caresses the profile of a skyward gazer.
Stardust seems to float down towards their gaze.
The hands of time slow down.
Starlight dances on the surface of a faraway sea.
Both endless and ephemeral, beyond this twinkling landscape.
The stars make their great migration across the sky, slowly moving towards fall.
For this peaceful season, ADDICTION is envisioning
makeup worn under a wondrous starry sky.
Mysterious eyes and glossy lips
that make a secret connection with the night sky.
link-up-product__node-2051
THE EYESHADOW PALETTE
A greige purple palette that will make your eyes shimmer like a mysterious starry sky.
The endless night sky becomes a soft veil and dazzling stars are cloaked in transience.
4 cool colors deliver a soft, sensual and ephemeral look―like something from a fantasy.
ADDICTION THE EYESHADOW PALETTE
1 limited-edition type 6,820 yen (including tax)
Made with velvet creamy oil*1, which gives it a velvety soft texture*2 that's exceedingly comfortable
Thanks to our skin melt technology that coats the powder with oil, it melts onto the skin and adheres snugly
Features 3 different types—Sparkle, Matte, and Pearl—in 4 colors for a wide range of finishes
Blur the mood color with the blend color to easily achieve a beautiful look
*1 Petroleum jelly: Blendability
*2 Only in blend colors and depth colors
TEXTURES
Sparkle (SP): Adheres snugly, creating a glamorous finish with a dazzling sparkle
Matte (M): With a smooth texture, it melds to skin and gives a soft, matte finish
Pearl (P): Adheres to skin with a velvet touch, creating a crystalline, lustrous finish that delicately shimmers
a
SPARKLE
b
BLEND
c
MOOD
d
DEPTH
SPARKLE
A color with very shiny frost densely scattered throughout it
BLEND
A nuance color that blends effortlessly with the skin
MOOD
A delicate color symbolic of a mood
DEPTH
A sophisticated shade color that girds the eyes' impact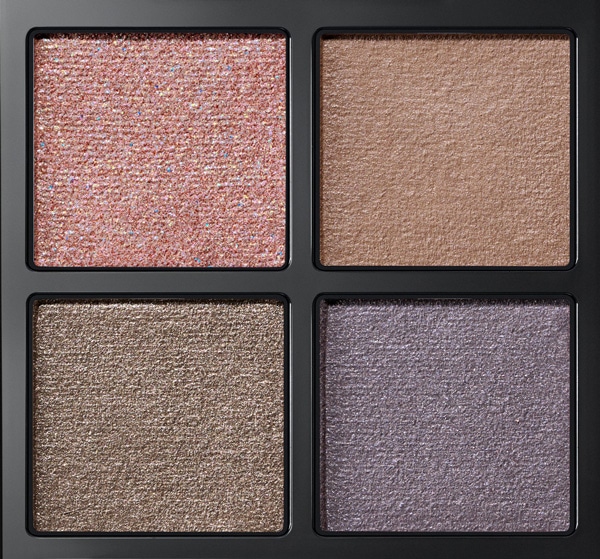 See details
link-up-product__node-1480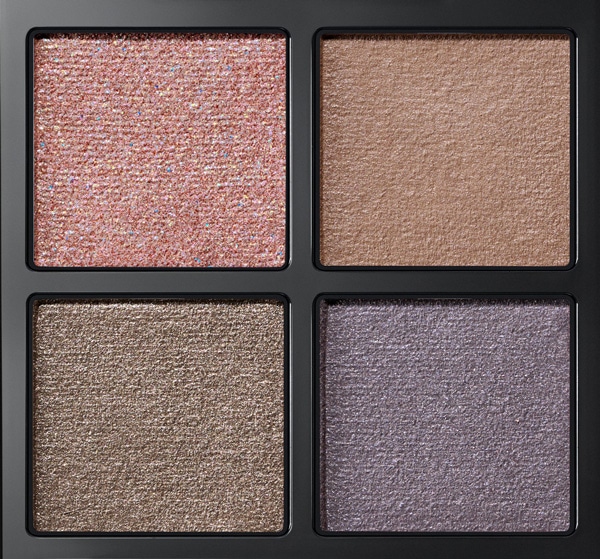 103 Under the Starlight
a SPARKLE: A sparkling cassis flecked with hints of pearl
b BLEND: A matte caramel that creates shades that blend in with the skin
c MOOD: A smoky greige that is cool and shimmering
d DEPTH: A dusty violet as deep and lustrous as the night sky
THE MASCARA
COLOR NUANCE WP
A color mascara that deepens the impact of your eyes with mysteriously nuanced colors
Delicate colors flow to the tips of your lashes, adding more depth to your eye makeup.
The new colors cast a soft, cool watch over your eyes like the night sky.
ADDICTION THE MASCARA COLOR NUANCE WP
1 new color 4,180 yen (including tax)
Adds subtle, lightweight volume, separating the lashes during application
The ultra-fine brush catches every last lash, no matter how thin or short
Nuanced colors add an unexpected pop that naturally draws attention
Combine with THE EYESHADOW PALETTE 103 Under the Starlight for a more mysterious look
link-up-product__node-1248
THE LIPSTICK EXTREME SHINE
Rich gloss and color. Dramatic lips with a big juicy glow.
Smoothly moisturizes lips for long-lasting glossiness and rich color.
5 seductive new colors that complement your look as your lips catch the evening light.
ADDICTION THE LIPSTICK EXTREME SHINE
5 new colors (including 1 limited edition color), 4,070 yen each (including tax)
The botanical balm shine formula reacts to body heat and melts as soon as it touches your lips for smooth application.
Enjoy rich color while moisturizing and caring for your lips.
Has a lustrous shine just like gloss Delivers an irresistible shine with three kinds of highly lustrous oils.
Fragrance free
[Cosmetic ingredients: Emollients]
8 organic plant-derived ingredients: Olea europaea (olive) fruit oil, Simmondsia chinensis (jojoba) seed oil, Carthamus tinctorius (safflower) seed oil, Sesamum indicum (sesame) seed oil, manuka honey, shea butter, murumuru butter (‎Astrocaryum murumuru seed butter), cacao butter
Rose hip oil (Rosa canina fruit oil), squalane