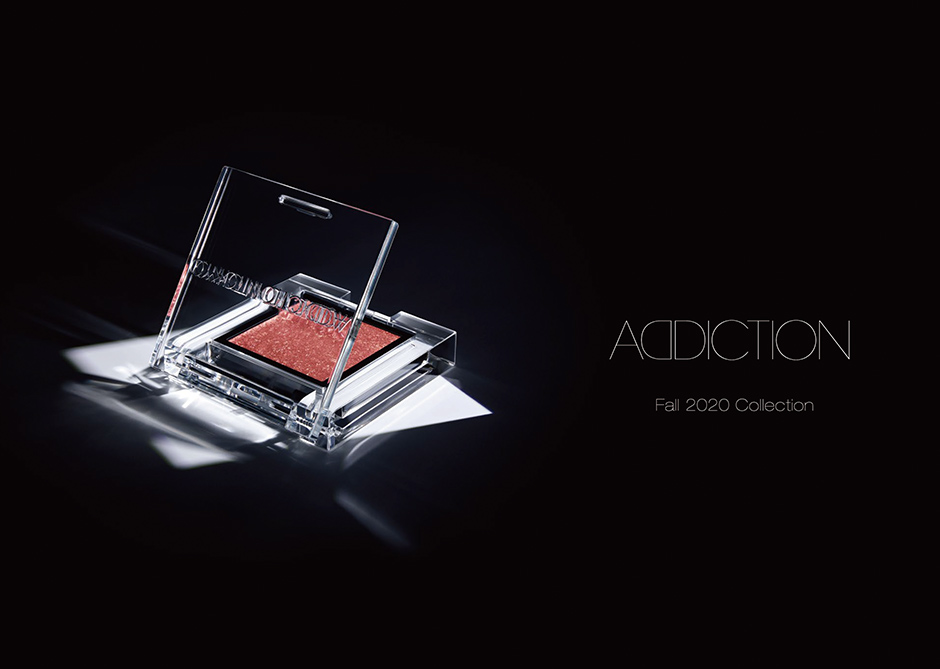 FALL 2020 COLLECTION
"THE EFFORTLESS SENSUALITY"
It's as simple and effortless as breathing. 
Introducing 99 new colors that focus on the "real beauty of living beings," while playing off the redness that peeks through skin and skin's color when it's sun-kissed, along with 5 textures that richly change your expression. 
Eyeshadow is an extension of the skin, after all. So your eye area should blend in with your complexion and look effortless and alive.
Stores 
Pre-order Friday, August 7, 2020 
On Sale Friday, August 28, 2020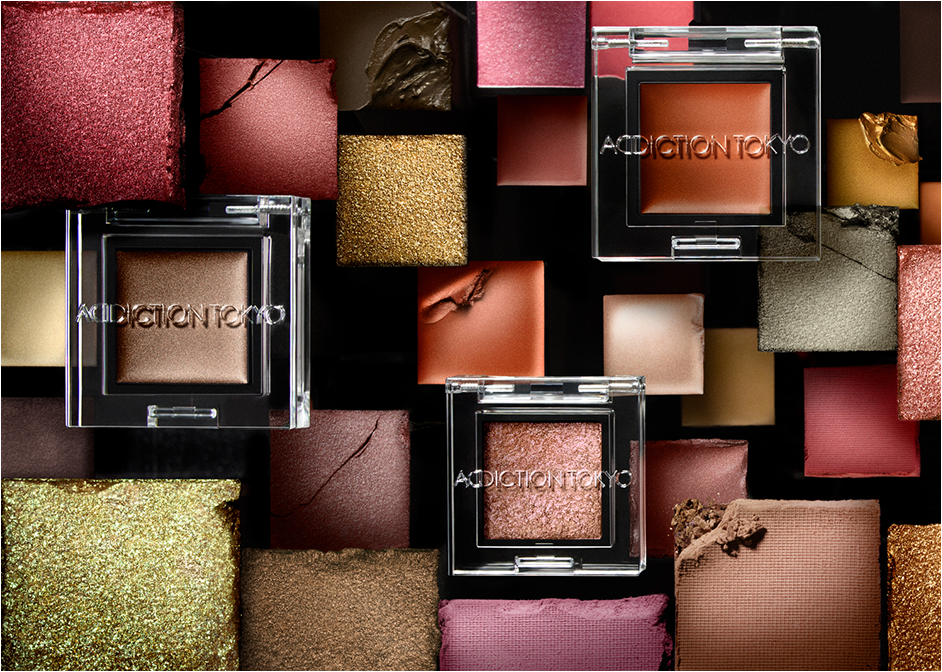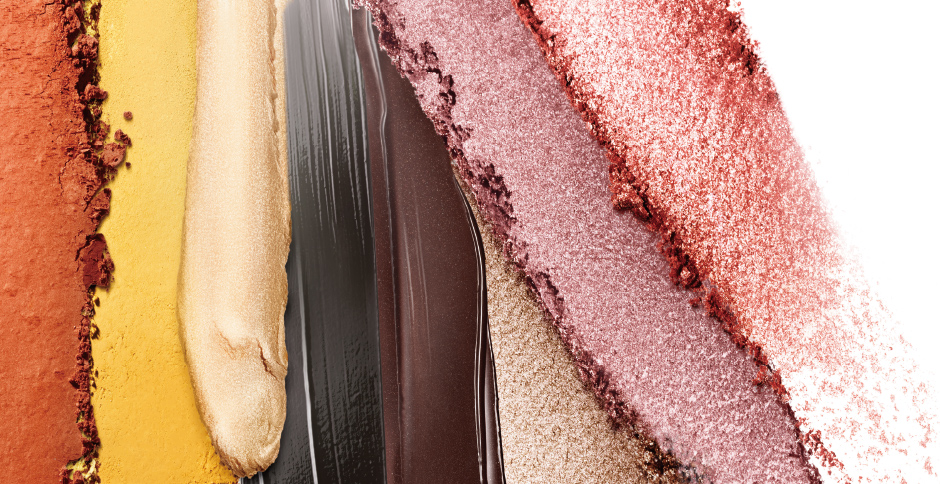 THE EYESHADOW
We're replacing the conventional color-based gradation with a new sense of dimension created by layering textures. 
Pearl, Sparkle, Matte, and Cream -- and now Tint, for a sense of unity with the skin. 
Just layer them to recreate natural depth and dimension. 
The broader range of textures means anyone can recreate natural depth and dimension just by layering. 
With 99 colors and textures, you'll enjoy limitless possibilities!
COLOR AND TEXTURE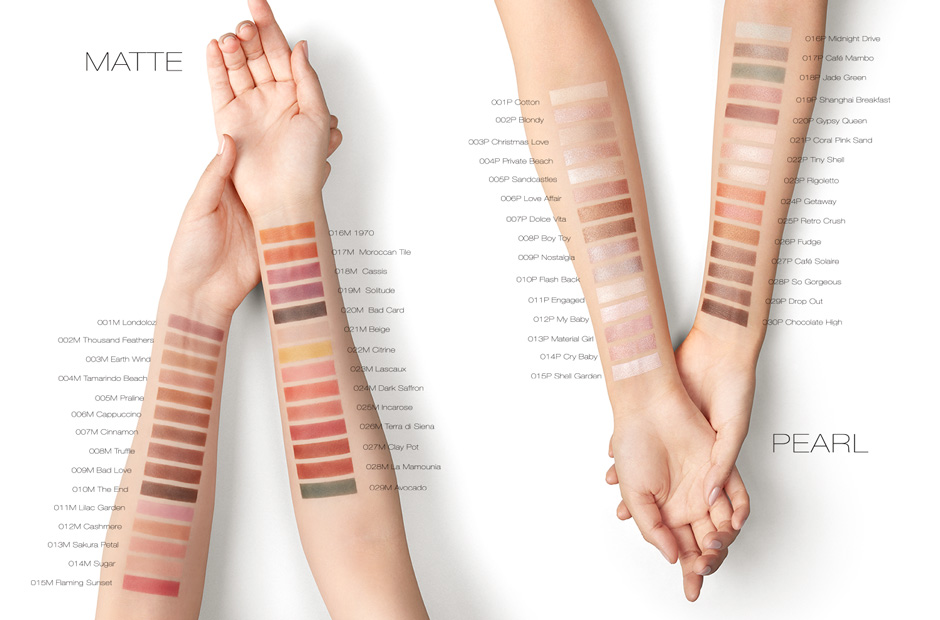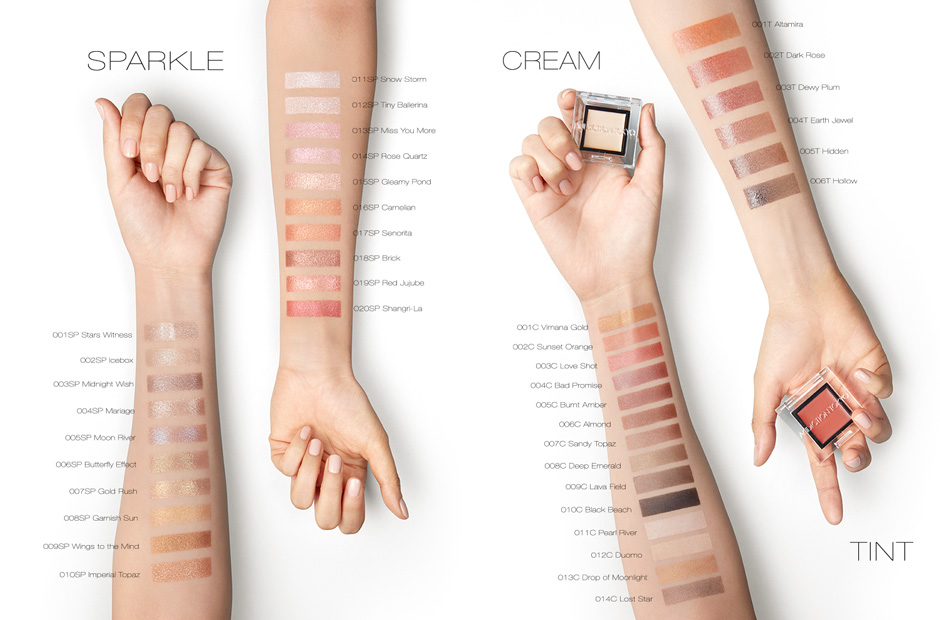 COMBINATION IDEAS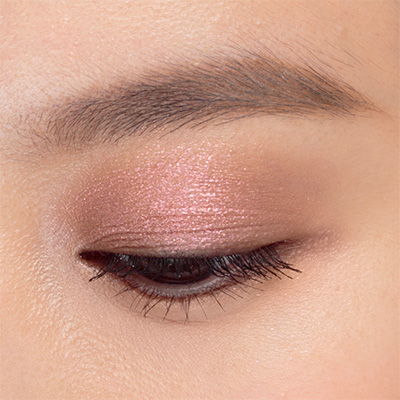 LOOK 1
1st Layer
Apply 004T to the entire hollow around your eyes, tapping it on gently with your finger.
Blend the outline. (Use Brush B03)
2nd Layer
Using your finger, apply 014SP to the center of the eyelid, then spread it to the inner and outer edges of the eye.
Blend the outline. (Use Brush B03)
Finishing technique that gives all the looks a more beautiful finish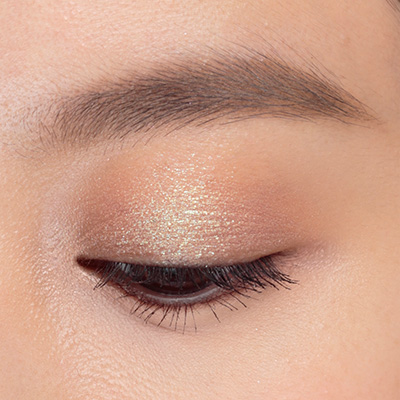 LOOK 2
1st Layer
Apply 001T to the entire hollow around your eyes, tapping it on gently with your finger.
Blend the outline.(Use Brush B03)
2nd Layer
Using your finger, apply 006SP to the center of the eyelid, then spread it to the inner and outer edges of the eye.
Blend the outline.(Use Brush B03)
Finishing technique that gives all the looks a more beautiful finish